Wow, what a day:
Today I have received the Germany FY22/Q1 EPIC2 award at VMware for "Integrity"!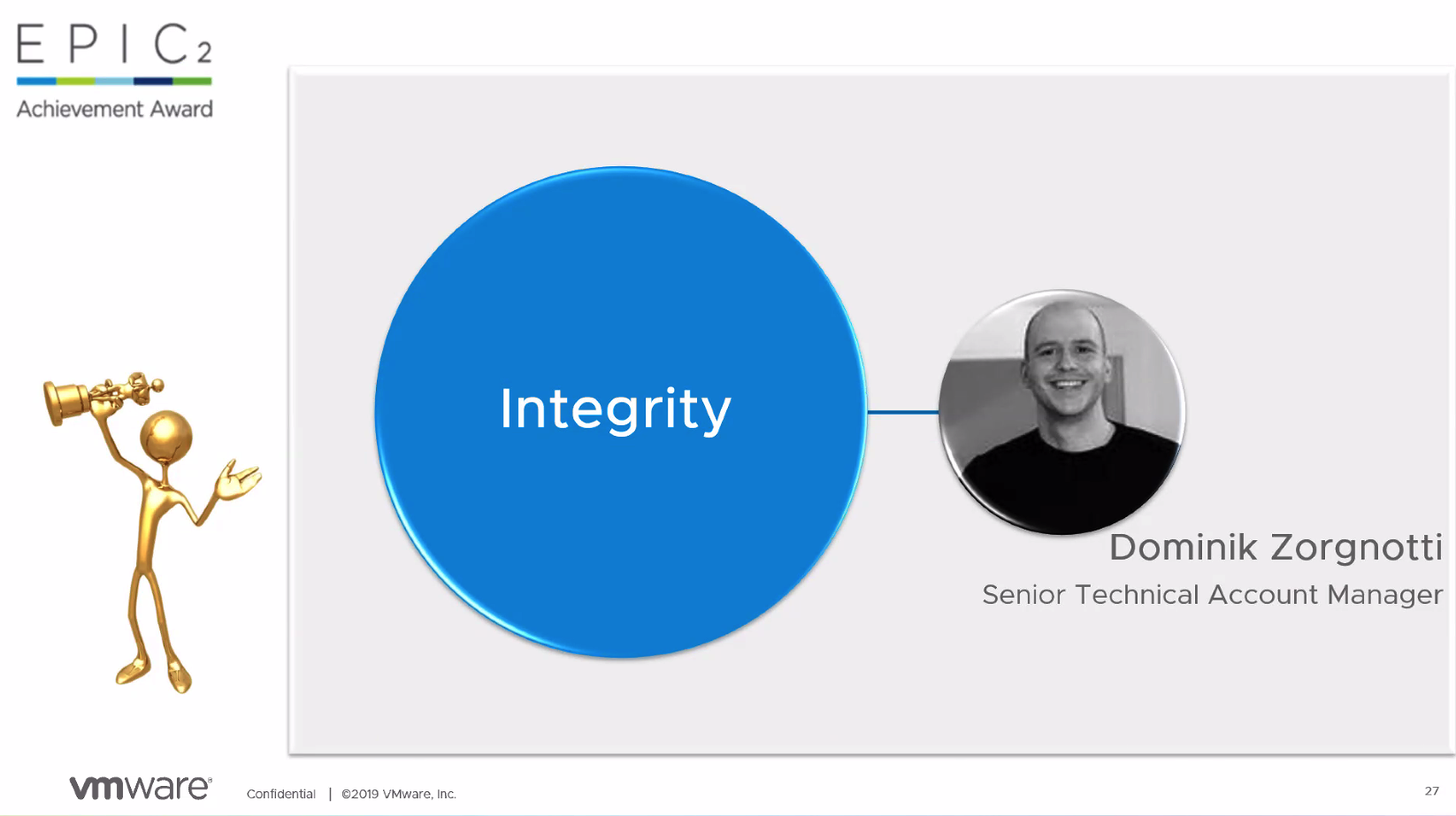 EPIC2, this is short for execution, passion, integrity, customers, and community, is really the core of the VMware company culture. Integrity at VMware means:
"Integrity focuses on building trust. Employees are expected to say what they do and do what they say. The company encourages peers to build and nurture relationships with one another, customers, partners, shareholders, and the community—without taking anything for granted."
– Source: https://www.vmware.com/radius/vmwares-culture-built-epic2-values/
I feel really honored to receive such an award, especially since the nomination for the award came from other employees - Thank you all!
The award presentation was done by our Vice President and Country Manager for Germany, Armin Mueller, in an all-hands Zoom meeting. COVID19 still rules the world and gave me no chance to thank my coworkers in person.